Plumbing Repair Services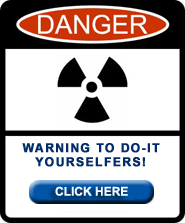 Larry O Plumbing, your Germantown plumber, handles almost any plumbing project from small to large scale in the Memphis area. Our plumbing contractors have experience in many different environments, performing home plumbing repairs, installations, troubleshooting in any residential setting.
Not only are we able to offer any plumbing work needed for Memphis area homeowners, but we also offer the best plumbing guarantees in the area. Don't hesitate to call us with any plumbing problem, from a leaky faucet to installing bathrooms on the space shuttle!
Plumbing Repair Services
Leaky faucets or plumbing
Toilet clogging, poor flushing performance
Frozen pipes or corrosion problems
Installing washing machines or dishwashers, icemakers, etc.
New plumbing for laundry, kitchen, bath, lawn sprinkler system, etc.
Hot tub installation or maintenance
Shower or bathtub installation
Re-routing piping for less energy loss
New construction - bring water into your property, routing pipes
Sewerage pipe blocks or leaks
Upgrades and remodeling of bath, kitchen or rooms with water supply
If you are looking for a Memphis area plumber, please call us today at 901-861-0277 or complete our online request form.


Our Services



Get some around the house tips from our monthly newsletter.


We Accept The Following


Financing Available For Those That Qualify