WARNING TO DO-IT YOURSELFERS!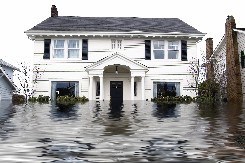 Many Memphis area do-it-yourselfers discover that simple plumbing repairs are completely within their scope of ability. Replacing a leaky toilet, for example, is an involved process but not overly complicated. Pipes for drains and sinks are standard sizes, and will come off with traditional wrenches without much effort. Many drainage problems can be solved with 'over the counter' products such as chemical clog removers and pipe cleaners. But the relative ease of these repairs can lull an inexperienced do-it-yourselfer into a false sense of security. Flooding and excessive water damage can be two of many problems associated with improper plumbing repairs.
Much like electricity, you can't always be sure that all the connections are closed before you begin a major repair. Any plumbing job that involves a broken pipe that you can't see or reach should be handled by professional Memphis plumbers. They have several methods of finding hidden breaks in pipes, and know how to repair them with little collateral damage. Any connection problems with the main line to the outside water supply should be handled by professionals or utility crews.
One mistake could affect many other customers. Also, any drainage problem that is not cured by one or two applications of a commercial drain cleaner should be reported to the pros. You'll need to have some pipes snaked out or have the drains inspected for blockages. Professional plumbers have the right tools to do a thorough cleaning, not the temporary fix that a do-it-yourselfer might achieve on their own. So, please if you have any questions about the problems in your Memphis home, please contact us today, or call 901-861-0277!
If you are looking for a Memphis area plumber, please call us today at 901-861-0277 or complete our online request form.


Our Services



Get some around the house tips from our monthly newsletter.


We Accept The Following


Financing Available For Those That Qualify