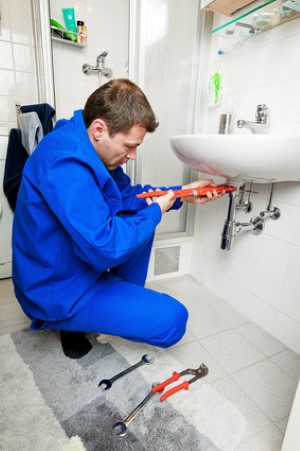 Before you choose which Memphis plumber you want working on your system, you have to screen potential candidates. As it goes with hiring any professional for your home services, this means asking questions. It would be a huge mistake to hire someone without getting some answers, and making sure you like the answers you hear.
Too many homeowners make the erroneous decision to hire the first name they come across or the cheapest possible quote that they get. This is not the type of hiring process that will get you the results that you want. While you still may have to call in a specialist for certain niche plumbing service needs, it is important to have a general plumber to call on for everything else.
Keep These Things in Mind
Already having a professional plumber in mind before you even have problems is a good way to avoid making a mistake when an emergency does arise. During the hiring process, here are some of the questions that you should keep in mind:
Above all else. You should only work with a plumber who is licensed and insured. These credentials are a basic minimum industry requirement and must also be current. Do not accept any excuses for not having this. Keep in mind, if you work with someone lacking a license and/or insurance and a problem occurs, you will be left covering the expenses. Since your homeowners insurance may not cover damages caused by an unlicensed plumber, it could mean you pay out of your own wallet.
Obviously, you want to find out about pricing. Some industry professionals charge by the hour, others do it by the job. Get the quote in writing and if any changes are made, get them in writing with both parties' initials. Remember, it is not about lowest price. It is about best value which means the finest workmanship for the most reasonable price. At Larry O. Plumbing & Rooter, we offer upfront pricing that covers the whole job, and that is always the same at the end of the job as it was at the beginning.
Do they offer a warranty? You should be able to select a company that stands by the work that they do. Our team here at Larry O. Plumbing & Rooter, offers a 2 Year Warranty. That's twice the average warranty for normal industry standards. We are just that confident about the work we do, as well as want our customers to be well cared for.
Find out about references. When you contact these references you want to find out the level of satisfaction they have with the company. Make sure that the plumbing contractor showed up when they said that they would and did what they promised. This also means making sure they completed the job in a timely manner, instead of leaving the customer hanging in order to take another job.
What Makes Us the Number One Choice
Larry O. Plumbing & Rooter is the local leading service provider, and has been since we first launched the business. We take this line of work seriously and that is clear from the customer approval rating that we have earned. We are 100% dedicated to making sure that you are 100% satisfied with the outcome of your job.
There is no reason to accept anything but the best, when it comes to the work that goes into your home, including your plumbing. By screening now, you will know who to call on the next time you have a problem or project. Let us show you, in person, how we have earned the impeccable reputation that we have.
While we certainly don't want you to experience problems, we feel good knowing that we can be there for you to take car of your service needs, in a prompt and professional manner. If you know, or even suspect, you are in need of plumbing repairs, now is the time to make the call. We look forward to partnering with you and ensuring that you get the work done that you need with the results that you deserve.
If you are looking for a Memphis area plumber, please call us today at 901-861-0277 or complete our online request form.