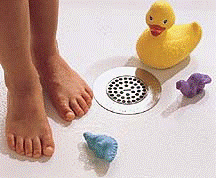 When your drains are clogged, it is easy to see the benefits of getting professional drain cleaning for your Germantown home. However, the truth of the matter is that you do not want to wait until something is broken to get it fixed when you could prevent the break in the first place. Getting drain cleaning can resolve a problem, sure. But scheduling regular cleaning for your drains is the best way to be proactive about preventative care.
How You Can Benefit
Getting expert level drain cleaning is about more than preventing or dissolving blockages causing clogged drains. This is the ideal way to get your plumbing system as clean and sanitary as possible, as well as addressing any smells or foul odors that you may have begun to notice. The bottom line is that you need to be aware of some of the other benefits of getting expert drain cleaning.
Prolong the longevity of your system – The last thing that you want to do is get into pricy repairs or, even worse, replacement needs. When your drains are working, it is usually likely that the rest of your plumbing system will also work, as well. So make sure that you address the need for cleaning with professionals and not by trying to use store-bought solutions that are nothing but harsh chemicals offering a temporary solution and that can do more harm than good when it comes to your pipes.
Effectively take care of your plumbing – When you decide that you want your drains cleaned, you want to feel confident that you will see long term results. Other methods that can be used to take care of clogged drains leave you with only temporary results, and often the results are only partial. Don't pay for short term results that sort of make your drains run a little bit better, get the real deal.
Safe approach – Trying to DIY your own drain cleaning can not only manage to not resolve the problem, it can actually make things worse. So why not have effective, safe and professional work right from the start? This is the best way to take care of your plumbing.
How We Help
When you make the smart choice to work with our professionals here at Larry O. Plumbing & Rooter, you can rest assured that you are getting the best in high quality service work. We care about delivering you quality workmanship with long term results. So when it comes to your choice for Germantown drain cleaning, make the choice that just makes sense. Let us help you protect your plumbing so that you can protect your biggest investment – your home.