Superior Plumbing Repair in Millington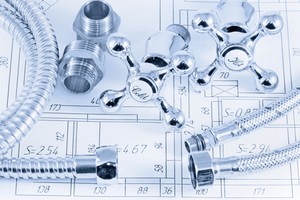 If you are searching for a dependable plumbing company in Millington that you can rely on with all your residential plumbing needs then call the highly trained professionals at Larry O. Plumbing & Rooter. We specialize in all plumbing repairs and remodeling that includes new installations, re-piping and replacement, or repairs for all residential and commercial properties.
Professional Service You Can Depend On
With Larry O. Plumbing & Rooter you receive the benefit of hiring an experienced Millington plumbing company. For over a decade we have developed a solid reputation as a trusted plumbing contractor. We offer reliable, exceptional customer service. We sell first rate products from manufacturers that you respect. We know that your time and money are important to you. We can help save both. Our plumbing repairs and kitchen and bathroom remodeling service are low-cost and efficient. In many cases we can provide same-day service within a few hours so that you can return to normal routine.
Comprehensive Plumbing Repair Service
Plumbing system repair can be an irritating inconvenience. With Larry O. Plumbing & Rooter we make plumbing installation simple. Our experienced contractors will make an on-site visit, make a quick diagnosis your needs, and then give you a complete and accurate estimate. We can restore your plumbing back to new so that you can depend on it for years to come. We provide all types of repair and remodeling services.
Kitchen Remodeling
Bathroom Remodeling
Plumbing Repairs
Faucets and Fixtures
Drain Cleaning
Water Heaters
Re-Piping Services
Drain Clearing and De-Clogging
Clogged drain problems often require the experience of a plumbing professional. Although surface clogs are generally manageable, deep blockage caused by substances, sewage backups, or roots, however, will need to be handled by a company that has both the experience and advanced equipment to handle the meanest jobs. We can tackle most jobs in an efficient manner and generally within a day. We will not only clear out the junk in your pipes, but also completely clean and treat your pipes and restore them back to original condition. When we complete the job you will notice a considerable difference in the full flow of your water once again.
Kitchen & Bathroom Remodeling
Are you ready for a complete bathroom and kitchen remodel? In order for everything to go smooth and done right the first time, contact Larry O. Plumbing & Rooter. We are North New Jersey's premier plumbing renovation company. We install all items in your kitchen and bathroom and give you that new design that you've been looking for. Whether you like a more traditional style or are going for a cutting edge motif, we can help you find the right design that suits your personal taste. We can help renovate everything from your sinks, tubs, appliances, toilets, and re-piping.
If you are looking for a professional plumbing company please call us today at 901-861-0277 or complete our online request form.


Our Services



Get some around the house tips from our monthly newsletter.


We Accept The Following


Financing Available For Those That Qualify