Dependable Plumbing Services in Memphis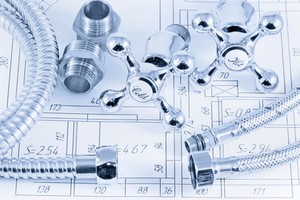 Larry O. Plumbing & Rooter offers industry leading plumbing repair and remodeling service for home and business owners across Memphis and West Tennessee. Our team of highly-trained plumbers has both knowledge and experience in all plumbing issues with both old and new plumbing systems. We use technologically advanced equipment and in clean and repair even the most challenging plumbing issues. You'll love our time-saving and affordable plumbing work.
We Make Plumbing Service Easy!
Our service is hassle free and we are in and out in no time. Our Memphis plumbing service ranges from installing and repairing all type of plumbing systems and accessories to water heater repair, kitchen and bathroom remodeling, leaks, and re-piping. Call us today for your next emergency repair. When there is a flood in your home, you need fast dependable service. We can help. We are the plumbing experts.
Fast Efficient Plumbing Repair
Got a leaky fixture? How about a clogged drain? No matter what plumbing problem or emergency you have, we can clean out your pipes and get water flowing smoothly in your system again. Our highly trained plumbers can visit to your home or office and repair your plumbing fast. We realize that a busted pipe or a serious leak can be expensive and cause water damage in no time. When we arrive we have technologically advanced equipment and tools available to do the job. We repair your pipes or unclog you drain and help with all cleanup. We provide full service which means we handle all plumbing related issues.
Re-piping Service in Memphis
If you've recently noticed that your old plumbing system is getting worse, then it's time to call Larry O. Plumbing & Rooter. We can effectively re-pipe your entire plumbing system. We don't just re-pipe certain sections, but rather provide comprehensive re-piping so that every pipe in your system is replaced with a brand new long-lasting and durable product. Newer pipe systems are very affordable and can be easily assembled anywhere in your home. If you don't what types of new pipes your home or office new we can easily help you.
After an initial evaluation, we'll help you pick the right system for your residential or commercial property. We re-pipe all different types of plumbing including iron, stainless steel, PVC, and other types of material. Both our products and our re-piping service are guaranteed in order to provide you with total satisfaction. A new plumbing system will add great market value to your property and be attractive to prospective buyers.
If you are looking for a professional plumbing company please call us today at 901-861-0277 or complete our online request form.


Our Services



Get some around the house tips from our monthly newsletter.


We Accept The Following


Financing Available For Those That Qualify