Professional Plumbing Services in Germantown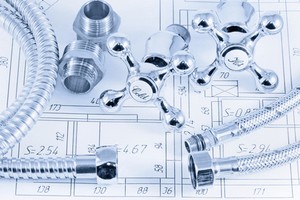 Larry O. Plumbing & Rooter offers exceptional plumbing service for homeowners in Germantown and West Tennessee. Our team of certified plumbers has both extended education and experience in all residential and commercial plumbing issues. We use the most advanced equipment and cutting-edge technology on the market today in order to repair even the most difficult plumbing damage. You'll benefit from our service which saves you time and money. Our service work is dependable and we are in and out in no time. Our services include installing and repairing all type of plumbing systems and accessories and also kitchen and bathroom renovation. Contact us today for your next installation project or plumbing emergency. When there is flooding in your home, you need fast dependable service. Contact Larry O. Plumbing & Rooter. We are the plumbing specialists in Germantown.
Fast Dependable Plumbing Repair
Got a leaky faucet? How about a drain blockage or frozen pipe? No matter what your problem or emergency we can clean out your system and get your plumbing back to normal. Our skilled team can come to your home, give you an accurate assessment, a fair estimate, and then get to work to repair your system fast. We realize that leaks can be costly and cause damage to home or office quick. When we arrive we have all equipment and expertise ready to do the job. We repair your pipes and unblock your drain. We provide complete full service and handle all problems in a professional and reliable manner.
Plumbing Fixture Replacement and Repair
If you've recently noticed that irritating faucet leak is getting worse, then it's time to call Larry O. Plumbing & Rooter. We can quickly repair all leaky fixtures and tighten your system back up. We provide long-term solutions so that you don't have to waste time and money fixing the same problem over and over.
Kitchen and Bathroom Renovation
When you're ready for a complete bathroom or kitchen renovation then look no further than Larry O. Plumbing & Rooter. We are you plumbing renovation experts. We can give your bathroom and kitchen a completely new look. We cover everything from bathrooms and tubs, to showers, complete plumbing renovation and design. We make suggestions for new installation when your current faucet is too costly to repair. When the time comes that you need a new replacement in your kitchen, bathroom, or even outside, we can help you choose the right fixture for your home. Faucets should complement the entire look and design of your kitchen and bathroom. We offer free consultation that helps you find faucets and other kitchen and bathroom that are attractive and durable enough to handle daily use. Come check out all the choices and products available to you from Larry O. Plumbing & Rooter.
If you are looking for a professional plumbing company please call us today at 901-861-0277 or complete our online request form.


Our Services



Get some around the house tips from our monthly newsletter.


We Accept The Following


Financing Available For Those That Qualify